JACKSONVILLE, FLA. — Our team is excited to share that Megan Atkin, Founder + CEO of Entwine Real Estate, was recently featured in the "Checking The Pulse Of North Florida Retail" article in the Shopping Center Business magazine alongside other peers in the retail real estate industry.
The SCB February issue is out now!
Check out the article to learn what the experts had to say about the latest trends, the health of the region and what is on the horizon for 2022 and beyond!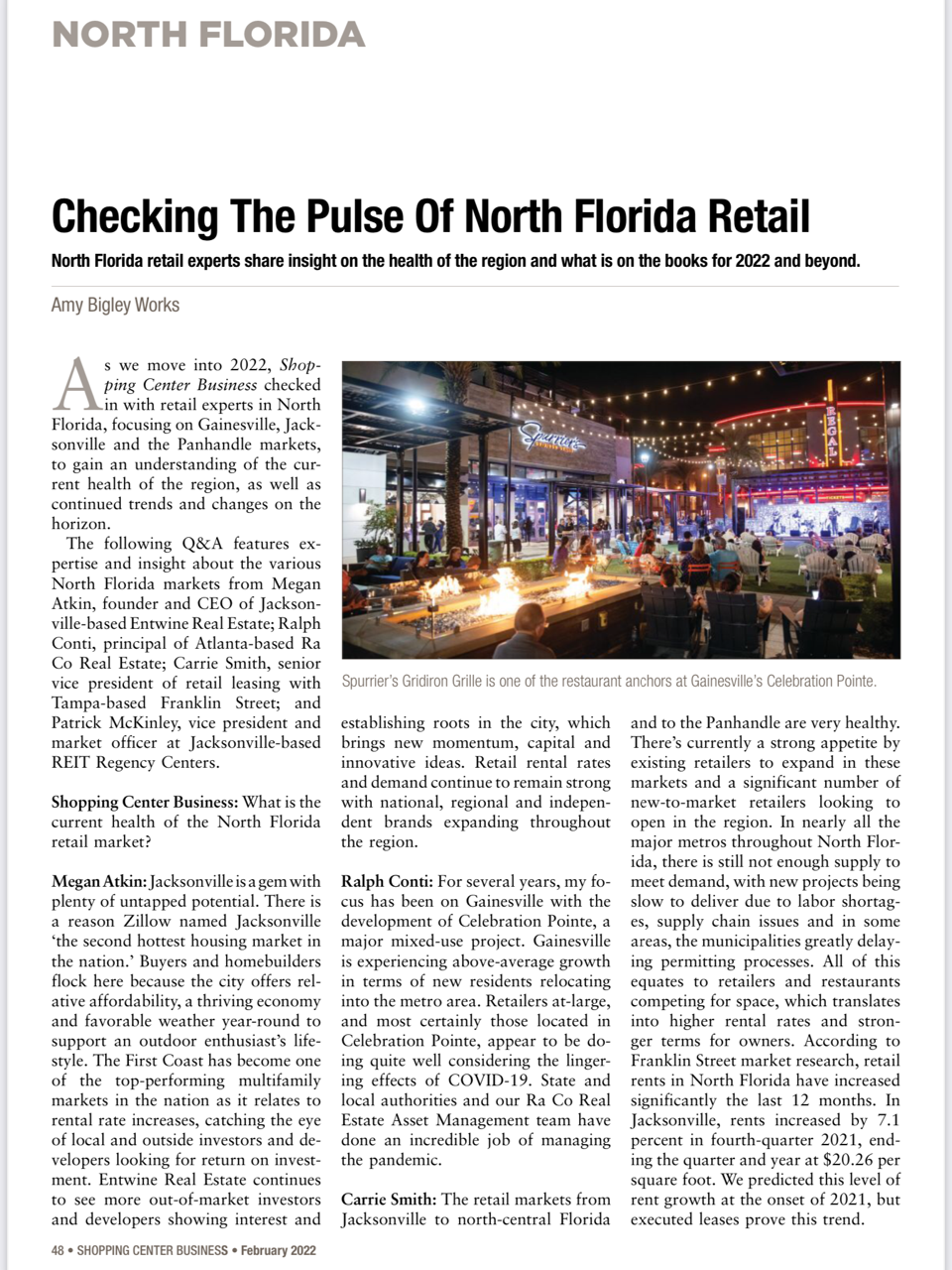 ABOUT ENTWINE REAL ESTATE
Entwine Real Estate is a lifestyle and retail-focused commercial real estate company. We work with investors, owners, developers and brands to unlock their highest potential within the retail landscape. Entwine specializes in leasing value-add and grocery-anchored shopping centers, redevelopment and new development projects, and urban mixed-use properties throughout the Southeast. Entwine was founded in 2018 and is headquartered in Jacksonville, Fla.
###
Media Contact:
Tawni Gibson
GrouPR Marketing LLC
mobile: 309-945-2482