ST. JOHNS, FLA. —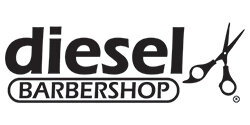 The Covid-19 Pandemic has put a strain on most retailers across the globe, however some franchisees and national brands are still pushing forward with their strategic growth plans—Diesel Barbershop is one of them.
Entwine is excited to announce that a new Diesel Barbershop franchisee has secured its first location at Bartram Market. Negotiations were in the works pre-pandemic and came full circle in early July.
The new development is anchored by Publix, which successfully opened Q4 2019. Diesel Barbershop joins Dep Salon & Spa, Aspen Dental, Dunkin Donuts, WAWA along with other brands, as part of the overall tenant mix.
Bartram Market is prominently positioned directly across from The Pavilion at Durbin Park in St. Johns, Fla. John Dodson, Vice President of Development at Eastland, represented the Landlord and Megan Atkin, Founder + CEO at Entwine Real Estate, represented the Tenant in the transaction. Although each location has its own personality, customers can expect a laid back vibe, elevated menu of services and craft beer offerings, similar to the Gate Parkway at Town Center flagship location. Opening for the Bartram Market location is slated for Q1 2021.
The Diesel Barbershop franchise is headquartered in San Antonio, Tex. The brand is rapidly growing and expanding through a franchise model across the country.
For more information and/or leasing inquiries, please contact Megan Atkin at 904.327.3710 or megan@entwinerealestate.com.
ABOUT ENTWINE REAL ESTATE
Entwine Real Estate is a lifestyle and retail-focused commercial real estate company. We work with investors, owners, developers and brands to unlock their highest potential within the retail landscape. Entwine specializes in leasing value-add and grocery-anchored shopping centers, redevelopment and new development projects, and urban mixed-use properties throughout the Southeast. Entwine was founded in 2018 and is headquartered in Jacksonville, Fla.
 ###
 Media Contact:
Tawni Gibson
GrouPR Marketing LLC
mobile: 309-945-2482