JACKSONVILLE, FLA. — Entwine Real Estate is pleased to announce North Regency Square is 100% leased after successfully filling a space that sat vacant for over four years.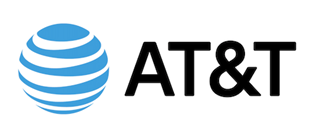 After taking on the assignment in the summer of 2019, the Entwine team was able to secure 
favorable deal terms with AT&T, exceeding the Landlord's expectations. AT&T will occupy a prominent endcap totaling approximately 3,000 SF within the neighborhood shopping center, located in the Arlington sub-market. The tenant is a multi-unit AT&T franchise operator represented by Jorge Rodriguez, Executive Managing Director with Colliers International's Orlando office.
Colliers works with AT&T corporate and franchise partners to assist and execute the company's growth strategy throughout North and Central Florida. Entwine Real Estate and Colliers have a long-term relationship and facilitated a quick connection between the parties. 
AT&T is slated to open at North Regency Square in Q3 2020 and will be a welcome complement to the tenant roster and Arlington sub-market clientele.
For more information and/or leasing inquiries, please contact Megan Atkin at 904.327.3710 or megan@entwinerealestate.com.
ABOUT ENTWINE REAL ESTATE
Entwine Real Estate is a lifestyle and retail-focused commercial real estate company. We work with investors, owners, developers and brands to unlock their highest potential within the retail landscape. Entwine specializes in leasing value-add and grocery-anchored shopping centers, redevelopment and new development projects, and urban mixed-use properties throughout the Southeast. Entwine was founded in 2018 and is headquartered in Jacksonville, Fla.
###
Media Contact:
Tawni Gibson
GrouPR Marketing LLC 
mobile: 309-945-2482