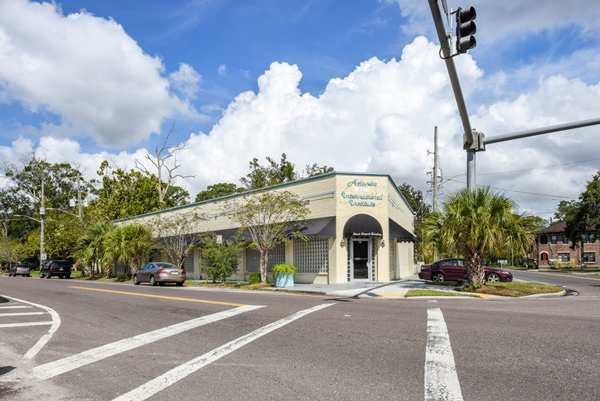 JACKSONVILLE, FLA. — Entwine Real Estate and Prime Realty Commercial Real Estate have teamed up again to lease 1927 Atlantic—a unique, freestanding opportunity located at the signalized intersection of College and King streets in the heart of the King Street District in Riverside.
The property boasts an existing building with approximately 5,500 SF of available space, a commercial lot, and an adjacent vacant residential parcel that collectively have potential for an outdoor area and additional dedicated parking — truly a rare find in Riverside.
Riverside, a sub-market of Jacksonville, is highly ranked for significant growth, millennial population and overall vibe. The King Street District offers cohesive synergy between historic Avondale and Riverside, capturing a strong demographic. This urban infill corridor is ripe and ready for redevelopment and adaptive reuse.
"We are so excited to be a part of the future of this block and to bring life and inspiration to 1927 Atlantic", said Megan Atkin, Founder + CEO of Entwine Real Estate.
For leasing inquiries please contact, Megan Atkin, Entwine Real Estate, 904.327.3710 or Matthew Clark, Prime Realty Commercial Real Estate, 904.239.5269.
ABOUT ENTWINE REAL ESTATE
Entwine Real Estate is a commercial real estate consultancy. The company works with investors, owners, developers and brands to unlock their highest potential within the retail landscape. Entwine specializes in leasing value-add and grocery-anchored shopping centers, redevelopment and new development projects, and urban mixed-use properties throughout the Southeast. Entwine was founded in 2018 and is headquartered in Jacksonville, Fla.
 ###
 Media Contact:
Tawni Gibson
GrouPR Marketing LLC
mobile: 309-945-2482