RIVERVIEW, FLA.—Entwine Real Estate is excited to announce the listing of a 1.7-acre site in the high-growth market of Riverview, Fla.
Located at the signalized intersection of the northeast corner of US 301 S and Symmes Road, the parcel has convenient access along US 301 South, Symmes Road and Symmes Lake Drive. The site is one of three parcels in a development that includes Auto Zone and 7-11, of which both are currently under construction, and boasts full access directly across from Rivercrest Commons, a recently developed, Publix-anchored shopping center.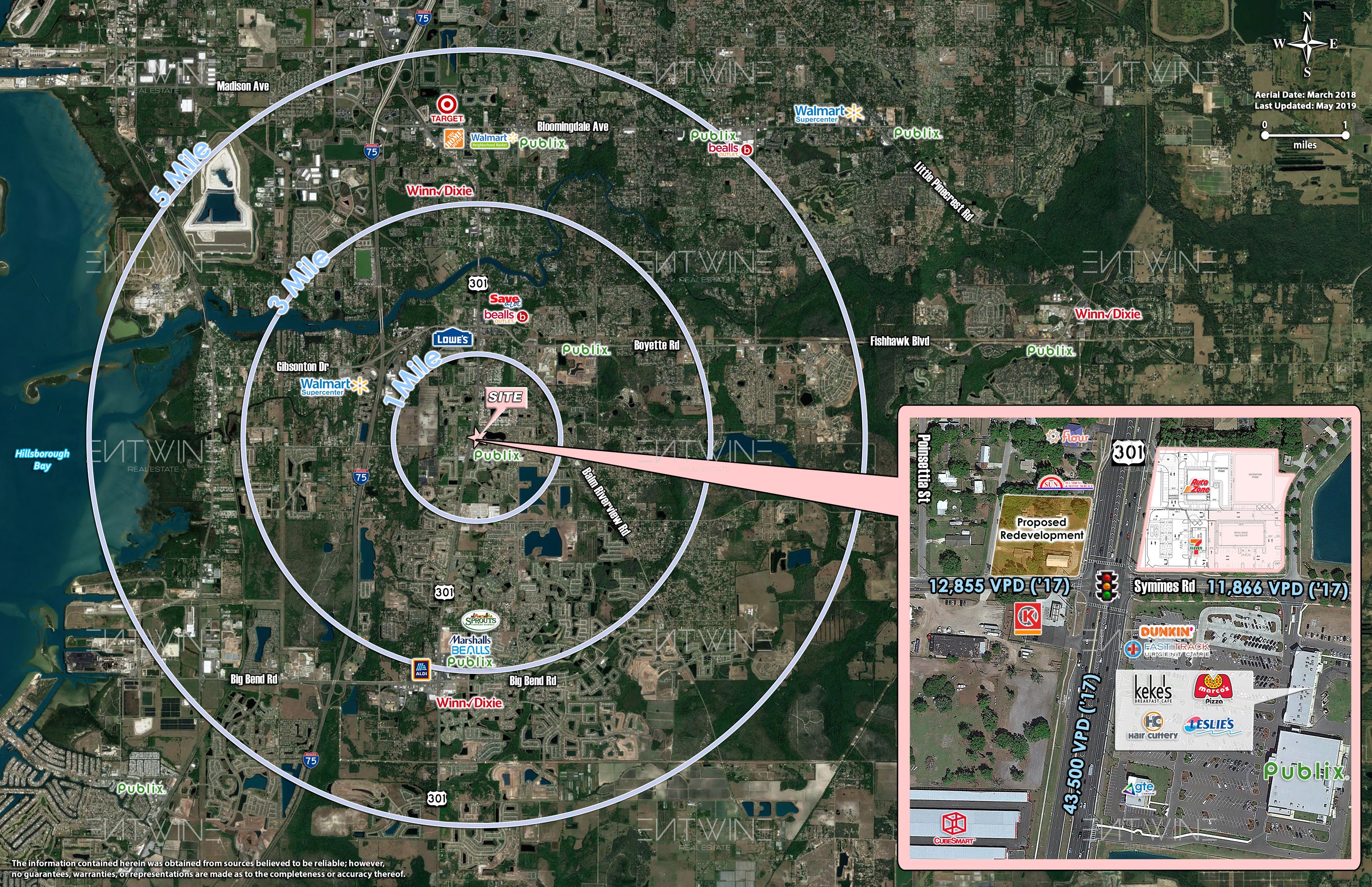 The outparcel is zoned for general commercial (CG) and is available for sale, ground lease, or the construction of a new multi-tenant building for lease. It will be delivered in rough grade with detention already in place and all utilities ran to the property line.
For all inquiries, please contact Megan Atkin of Entwine Real Estate at 904.327.3710.
ABOUT ENTWINE REAL ESTATE
Entwine Real Estate is a commercial real estate consultancy. The company works with investors, owners, developers and brands to unlock their highest potential within the retail landscape. Entwine specializes in leasing value-add and grocery-anchored shopping centers, redevelopment and new development projects, and urban mixed-use properties throughout the Southeast. Entwine was founded in 2018 and is headquartered in Jacksonville, Fla.
 ###
 Media Contact:
Tawni Gibson
GrouPR Marketing LLC
mobile: 309-945-2482